Natural Slate rock is in the ground for 400 million years give or take a century or two, before being mined and manufactured into the beautiful Natural Slates we see on residential and commercial buildings around the world.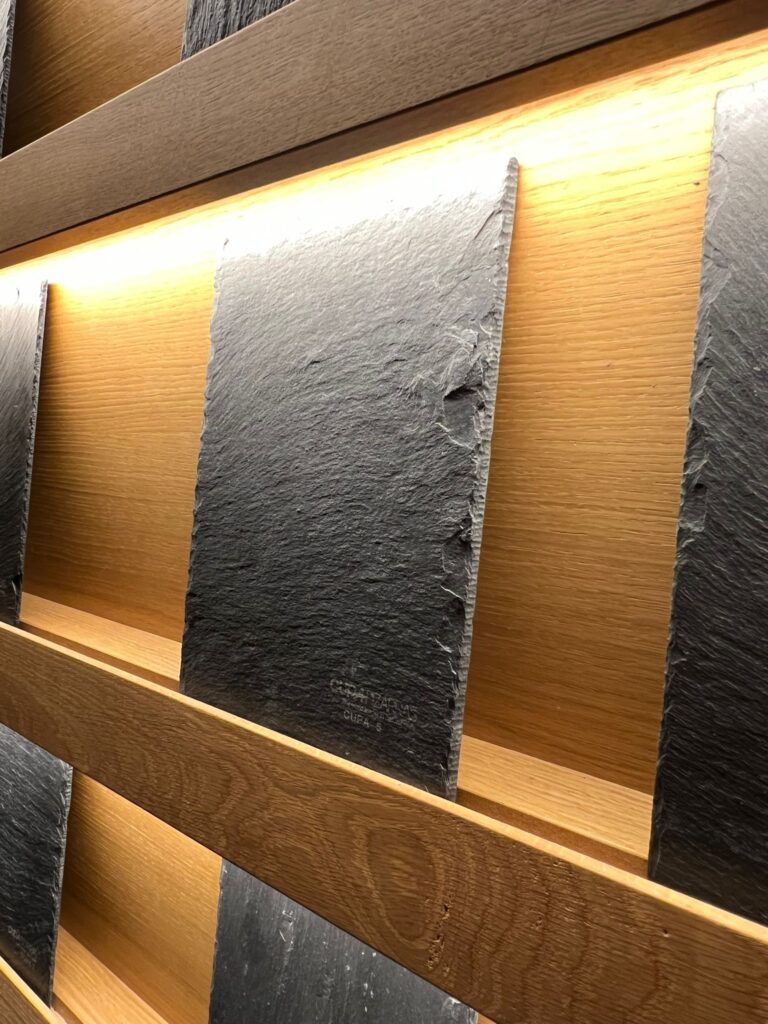 SIG recently visited Cupa Pizarras in Spain and had tours of the mines, manufacturing, automated pallet assembly and showrooms. As the world-leading supplier of Natural Slates, Cupa along with SIG, are perfectly positioned to meet all the requirements for Natural Slate on the island of Ireland.
Cupa have invested heavily in automated splitting, AI grade selection and pallet packing, making the process considerably more efficient. Cupa are leading the industry on Sustainability and the Carbon Neutral agenda.
A big thank you to Eduardo, Javier and Steven for hosting Ciarán, Mark and George.
For more information on Natural Slate click here : https://www.sig.ie/natural-vs-artificial-roof-slates-whats-right-for-you/