Cavity Wall Insulation
Elevate Thermal Efficiency with Exceptional Cavity Wall Insulation.
Our selection of insulation products is carefully curated to offer premium cavity wall solutions that enhance the thermal performance of your external masonry cavity walls. Elevate your construction projects with our premier cavity wall insulation range from top insulation manufacturers and embrace enhanced comfort, energy efficiency, and building performance.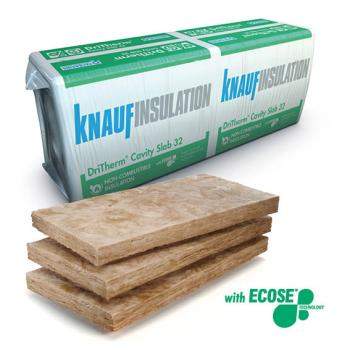 Knauf Insulation
Explore the Knauf DriTherm Cavity Slab range, designed for full-fill insulation in external masonry cavity walls. Choose from the versatile DriTherm Cavity Slab 32, 34, and 37 options, each delivering optimal thermal efficiency.

ROCKWOOL
Full-fill and partial-fill insulation for masonry cavity walls with ROCKWOOL's Full Fill Cavity Batts and High Performance Partial Fill Cavity Slab.

YBS Airtech
YBS Airtech Double series, ideal for insulating vapour control layers in roofs, walls, and floors, and delivers exceptional thermal performance.

Unilin / Xtratherm
Experience next-level insulation with Unilin / Xtratherm's CavityTherm CT/PIR, Safe-R SR/CW, Thin-R Plus Cavity Wall Plus (T&G), Thin-R XT/CW (T&G), and Xtroliner XO/CW. These solutions offer cutting-edge thermal standards while maintaining a residual cavity.
Technical Building Solutions
Impartial product advice
Our specialist team will provide advice on energy saving construction products and guidance on building regulation compliance.
Ready to Talk?
Speak to a member of our team!