Renders
Rejuvenate existing buildings or provide a high quality finish for new build projects with a durable weather resistant surface.
Our range of renders and decorative finishes offers fast application onto a variety of substrates and includes traditional finishes and advanced flexible coatings.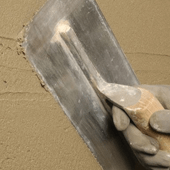 Basecoat
Versatile and flexible base coat renders which provide an excellent render background for all Weber finishes. Pre-blended cementitious renders suitable for use as part of our render and EWI systems.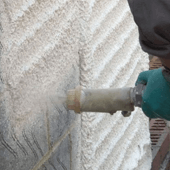 Monocouche
Our monocouche is applied in two passes which form one coat, and is formulated to be spray-applied by render pump for faster application. Suitable for most types of brick or blockwork.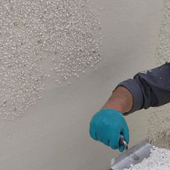 Top Coat
Through-coloured, cement-based mortars for use as a render top coat. With flexible polymer renders available, this type of render is suitable as the final finish with various texture options or in preparation to receive decorative aggregates.
Technical Building Solutions
Impartial product advice
Our specialist team will provide advice on energy saving construction products and guidance on building regulation compliance.
Ready to Talk?
Speak to a member of our team!