Flat Roof Solutions
SIG Roofing are a one stop shop for flat roofing.
We offer a range of EPDM and liquid flat roofing systems for new build and refurbishment projects each catering for different product, customer and specification demands.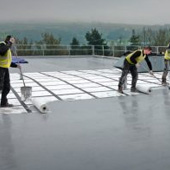 Flat Roof Liquids
Whether for new build or refurbishment projects, we have cost effective systems and products available that can be used in all areas of roofing and structural waterproofing.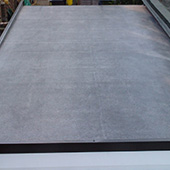 EPDM
EPDM is becoming increasingly popular in both new build and refurbishment projects in Ireland and the UK. This has been brought on by the inherent benefits that single ply membranes offer over more traditional systems.
Technical Building Solutions
Impartial product advice
Our specialist team will provide advice on energy saving construction products and guidance on building regulation compliance.
Ready to Talk?
Speak to a member of our team!