Insulation Foundation
SIG offers a range of innovative solutions in insulation foundations.
From the exceptional water impermeability of Marmox Multiboard to the robust radon resistance of FOAMGLAS and the superior thermal performance of Kore, we offer the reliability you need for moisture-prone areas, building stresses, and energy efficiency. Contact us for expert guidance and assistance.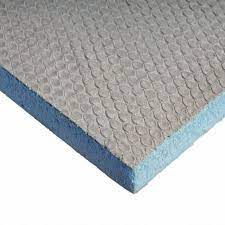 Marmox
Marmox Multiboard's innovative patented surface not only ensures the secure installation of heavier tiles on walls but also offers exceptional water impermeability. This double advantage makes it an ideal choice for individuals seeking a reliable tile board for kitchen or bathroom foundations in moisture-prone areas.

Foamglas
For robust insulation that withstands building stresses and guards against radon infiltration, FOAMGLAS® is your trusted choice. Benefit from its unparalleled watertightness, radon resistance, and impressive compressive strength.

Kore
Superior thermal performance with boasting U-values as low as 0.10W/m2K. Experience rapid installation, ideal for large-scale projects, and rest assured with the only NSAI Certified Foundation System in Ireland.
Technical Building Solutions
Impartial product advice
Our specialist team will provide advice on energy saving construction products and guidance on building regulation compliance.
Ready to Talk?
Speak to a member of our team!