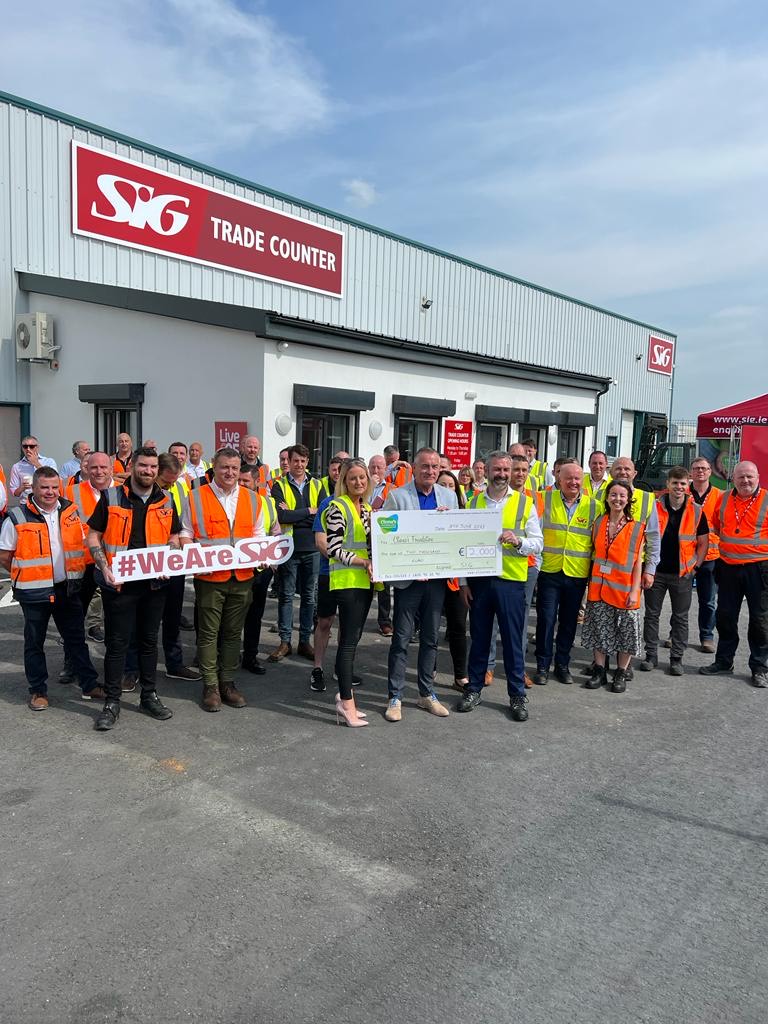 SIG, Ireland's largest supplier of specialist building products, is delighted to announce the opening of its new branch in Limerick on June 8th. This expansion brings the number of SIG branches in Ireland to 5 as it adds to their existing branches in Dublin, Cork, Belfast, and Omagh.
SIG is the go-to supplier for specialist building products and technical expertise for main contractors and specialist subcontractors. Their fleet of trucks and vans allows them to provide a prompt and reliable next-day delivery service to their customers all over Ireland. SIG also leads the industry in utilising technology to keep customers informed about the progress of their orders.
SIG has been servicing customers in Limerick city and the wider Mid-West region for decades, however this investment will allow the company to fully contribute to the exciting development plans for the city and the region in the decades to come.
SIG's Limerick team consists of 10 experienced professionals under the leadership of Branch Manager Chis Barron. Conveniently located in the Eastway Business Park, near the NCT Centre, the team's local knowledge and expertise on building products will ensure that they deliver an exceptional service to customers.
Quote from SIG Limerick Branch Manager, Chris Barron:
"Customer Service is at the heart of everything we do in SIG, and we are bringing this culture to our new Limerick branch. We have a wide range of building materials, and a strong knowledgeable team, who are focused on meeting our customer's needs. This will allow us to provide a superior service to our competitors on collections and deliveries. Customers have already praised the hassle-free experience and quick turnaround times from calling in for collections."
You can read more about our branch launch in Limerick here