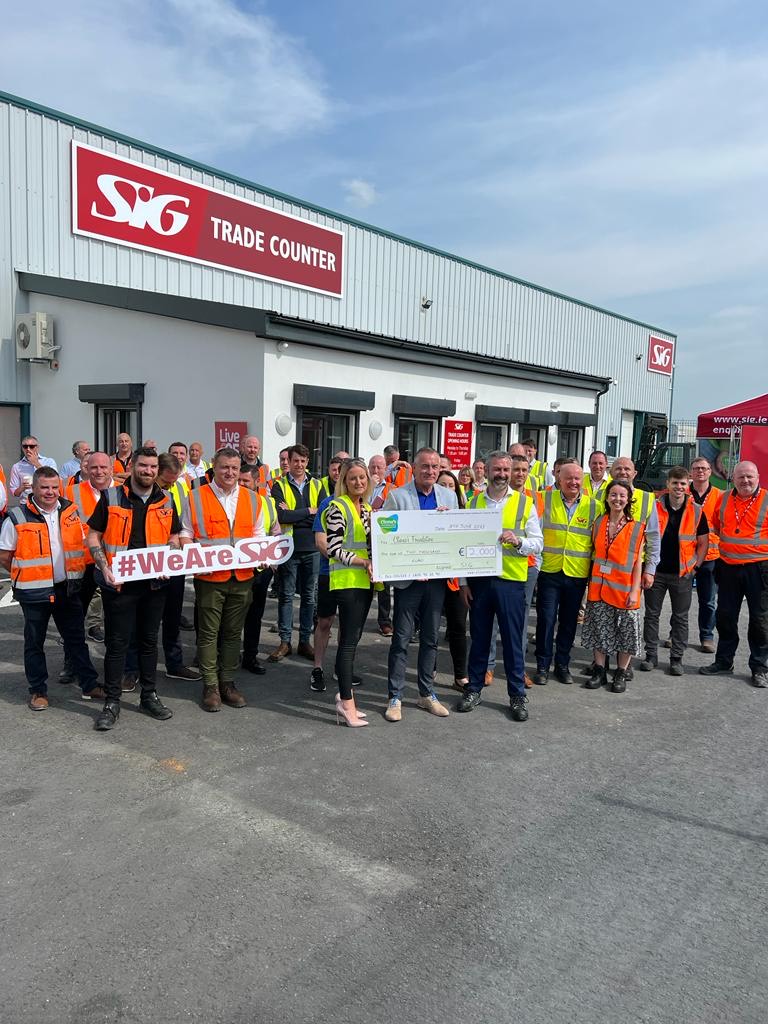 We had a great morning today (8th of June 2023) officially opening our 5th branch in Limerick! This marks a significant milestone for us, as it's our first branch opening in over 15 years. We couldn't be more thrilled with the choice of vibrant Limerick as our newest location.
We are excited to contribute to the development of Limerick and have exciting plans in place under Limerick 2030. The city's future looks promising, and we are grateful to be a part of it.
A special thank you goes out to @live95limerick and @clionasfoundation for joining us in our opening celebrations.
With existing branches in Dublin, Cork, Belfast, and Omagh, this expansion represents an exciting opportunity for SIG to contribute to the future development of Limerick city and the wider mid-west region.
Despite challenging economic conditions and the impact of the COVID-19 pandemic on the construction industry, SIG has demonstrated steady growth over the past few years. We have recruited a strong and experienced local team of 10 people under the leadership of our Manager, Chris Barron, and we hope to add to this number in the future. This expansion not only signifies our commitment to the local economy but also our intention to provide further employment opportunities in the area.
Next-Day Delivery from our Limerick Branch
SIG Ireland is a subsidiary of SIG Group, the leading supplier of specialist insulation, roofing materials, and sustainable building products across Europe. With over 65 years of experience in the construction industry, SIG Group has established itself as a central player in the construction industry supply chain. Operating from an extensive network of 444 sites throughout Europe, we possess comprehensive knowledge of construction materials and stay abreast of all the latest innovations and technologies.
With 5 branches in Ireland and a range of over 8,000 different building products, SIG is the go-to supplier for main contractors and subcontractors for specialist building products and technical expertise. Our fleet of trucks and vans means that we can provide a prompt and reliable next-day delivery service to our customers, and we also lead the way in the industry in our use of technology to keep our customers informed of the progress of their orders.
We have a great team in Limerick, who have previous experience working in the construction industry. Their expertise and familiarity with our products will ensure that we provide an exceptional service to our customers in Limerick and the wider mid-west region.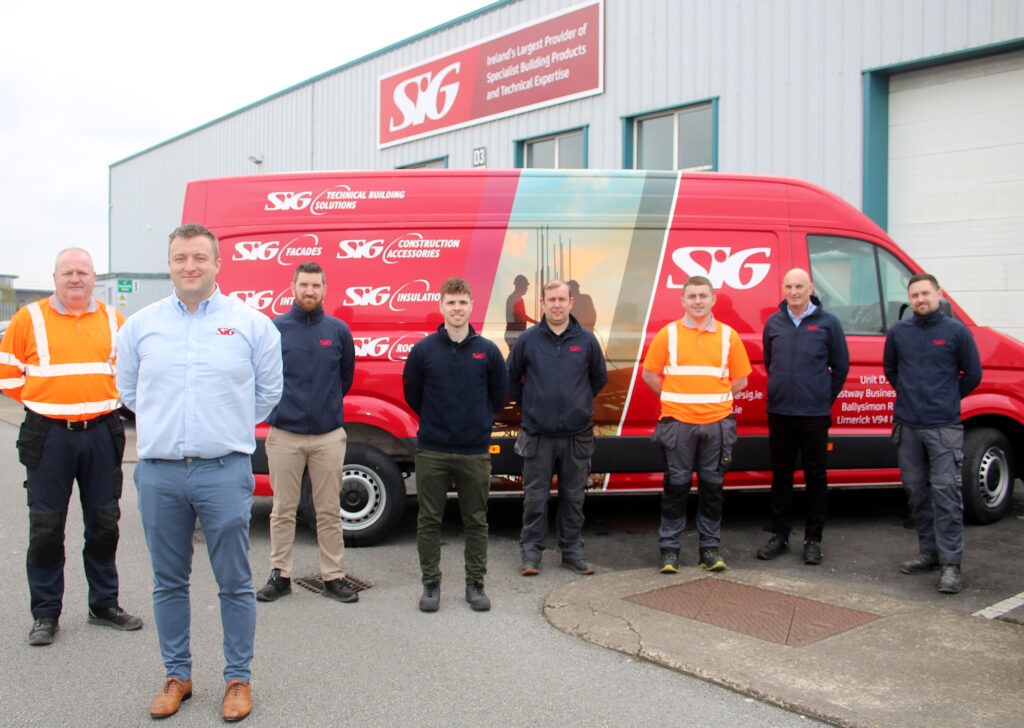 Sustainability is a core value at SIG
We are committed to reducing carbon emissions and waste throughout the construction industry supply chain. As a leading distributor of specialist building products, we leverage our position to promote sustainable and environmentally-friendly solutions for our customers. We actively collaborate with manufacturers and customers to encourage the adoption of lower carbon materials and systems, including bio-sourced insulation solutions. By offering a wide range of environmentally conscious products, we aim to contribute to the construction industry's transition towards a lower carbon future.
Our vision and focus align with the principles of the Irish Green Building Council (IGBC), of which SIG is a proud member. Through the IGBC, we participate in initiatives such as "Building a Zero Carbon Ireland" and commit to specific actions in three key areas: providing more homes by improving efficiency in existing buildings (SIG's Technical Building Solutions Team provides free impartial advice on energy-saving construction products and guidance on building regulation compliance), reducing emissions in the construction sector, and addressing transportation and logistics emissions. By working closely with the IGBC and our industry partners, SIG aims to play a significant role in Ireland's journey toward achieving a zero-carbon future.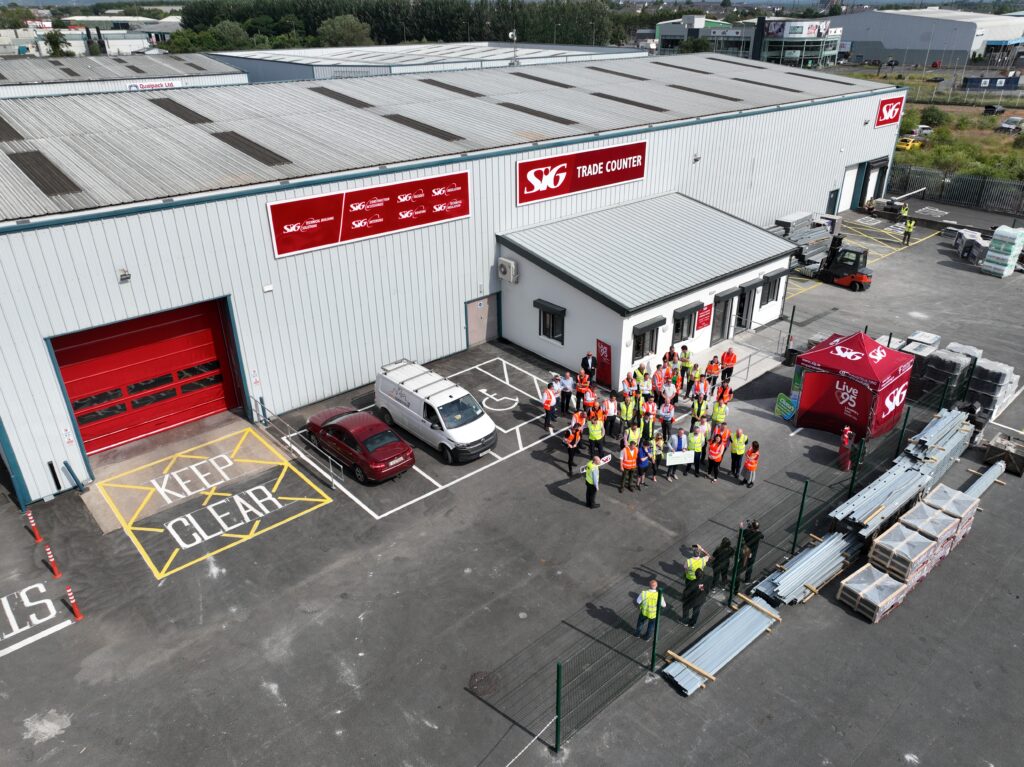 Limerick Branch Opening on 8th June
While our Limerick branch may be new, SIG has been delivering building products to Limerick and the wider mid-west region for many years. We have built strong relationships within the construction industry and the local community. To mark the branch's opening, SIG is delighted to have Clíona's Foundation, a national charity that provides financial assistance directly to parents with sick children, participating in the official opening on June 8th.
We are dedicated to providing exceptional service and expertise to our customers through a team of knowledgeable professionals, including our Technical Building Solutions Team, who offer free and impartial advice on energy-saving construction products, passive fire protection, and compliance with building regulations. By prioritising sustainable practices and environmentally responsible products, we strive to reduce carbon emissions and minimise the environmental impact of construction projects in Ireland.
SIG Limerick is conveniently located in the Eastway Business Park, near the NCT centre, ensuring easy access for customers in Limerick and the surrounding region.
The size of our Limerick branch unit is approximately 20,000 square feet, providing ample space to accommodate our extensive product range and serve the needs of our customers efficiently.
We are proud of the growth and accomplishments we have achieved as a company. Recently, SIG was shortlisted for the Sustainable Large Business of the Year in the PwC/Business Post Sustainable Business Awards, highlighting our commitment to sustainability.
As we look to the future, SIG is excited about the opportunities that lie ahead in Limerick. We are confident that our expansion into Limerick will further strengthen our position as the leading supplier of specialist building materials and technical expertise to the construction industry in Ireland.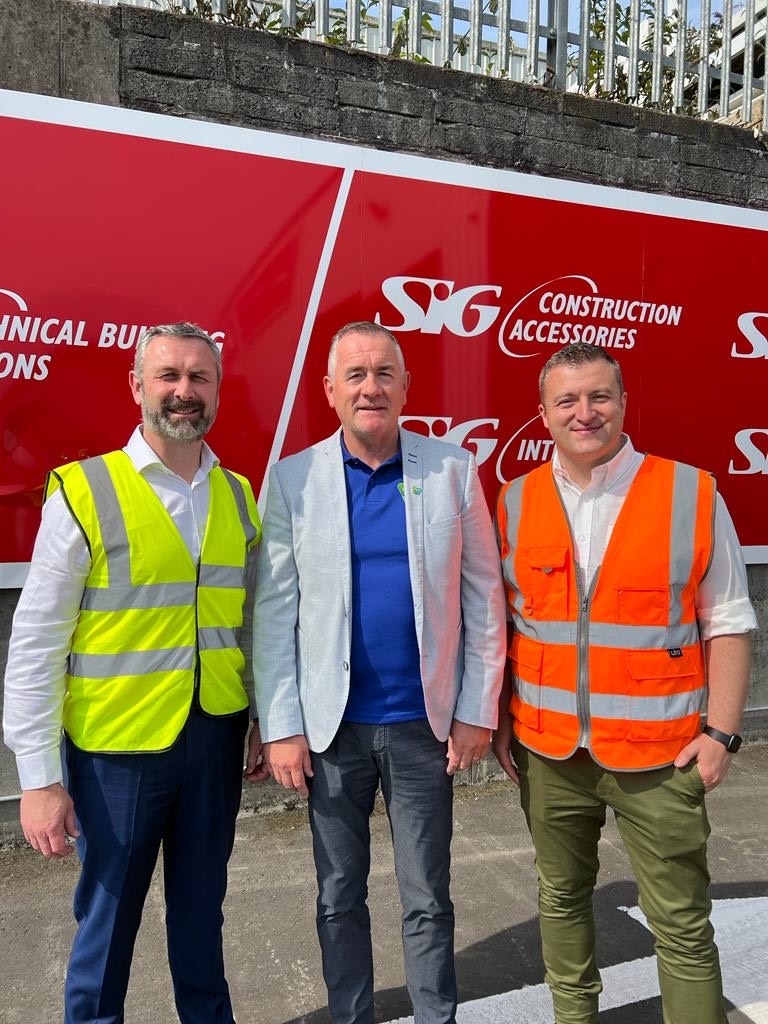 Quote from SIG Managing Director, Kevin Windle:
"I am delighted that we have opened our first new branch in over 15 years in Limerick. Limerick is a vibrant city with exciting plans in place under Limerick 2030 for its future development and the wider mid-west region. We look forward to contributing to the development of the city and the region through our new premises and the strong local team that we have assembled under Chris Barron."
Quote from SIG Limerick Branch Operations Manager, Chris Barron:
"SIG Customer Service is at the heart of everything we do around the country, and we are bringing this to our new Limerick branch. Whether it's offering technical advice on building materials or providing efficient collections, SIG focuses on our customers. Our Limerick branch has a large stock of building materials, enabling faster turnaround for same day / next day delivery compared to other providers. Customers have praised the hassle-free experience and quick turnaround times, from calling in for collections."