Are you considering bringing more natural light and fresh air into your living spaces? Velux, a renowned name in the world of roofing window solutions offers a wide range of roof windows designed to brighten and open your home to the world outside. In this article, we'll discuss our latest Velux roof window range, explore its features and benefits, and address some common questions.
Velux Roof Windows: An Introduction
Velux is a leading manufacturer known for its innovative and high-quality roof windows. They have added some new roof window options to their extensive product range:
1. VELUX Flat Roof Window
Velux's flat roof windows are a versatile solution for various projects. Whether you prefer a modern, curved design or a traditional dome-style roof light, Velux has options to suit your needs. These windows are designed to invite the magic of daylight into your home, creating a brighter and more inviting living space.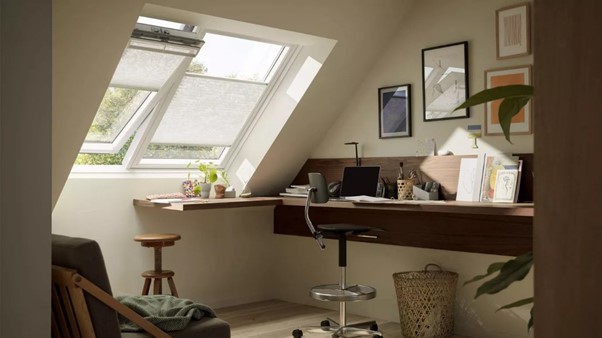 2. VELUX 2in1 Roof Window
The 2in1 roof window from Velux is engineered to maximise the entry of natural light into your room. Its sleek design and slim profiles increase the amount of daylight, making your living space feel even more open and welcoming. With a choice of symmetric and asymmetric sizes, as well as double and triple-glazed options, you can customise the window to fit your home perfectly.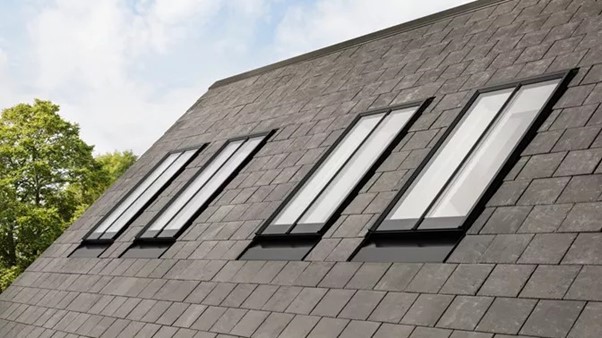 3. Heritage Conservation Roof Window
For those residing in historic buildings, Velux offers the Heritage Conservation Roof Window. This window is carefully designed to complement the aesthetics of heritage structures. Its slim and elegant profile sits flush with the slates, seamlessly blending into the roofing material while enhancing modern living.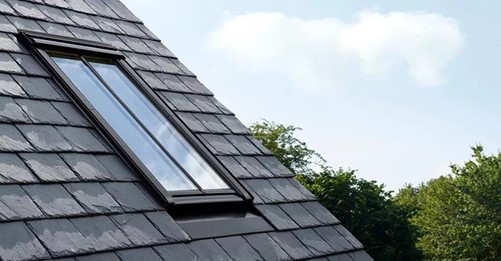 4. Conservation Roof Window
The Conservation Roof Window bridges the gap between the past and present. Its black exterior profile and glazing bar are expertly crafted to match the original characteristics of a building. This window not only preserves the architectural heritage but also fills your living spaces with natural light.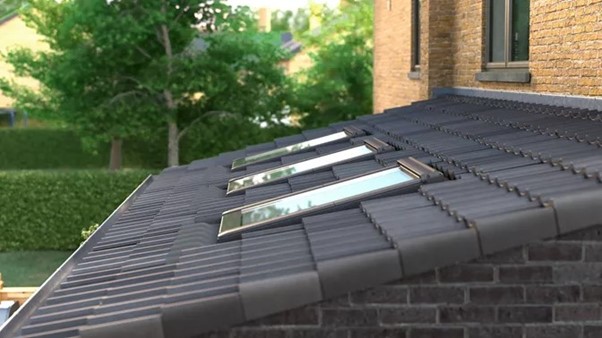 5. Low Pitch Window
Homes with low pitches (roof angles of 10°-20°) can benefit from Velux's Low Pitch Window. These specially designed windows bring in twice as much daylight as vertical windows of the same size. They allow daylight to penetrate deeper into your home, transforming it into a brighter and more inviting space.
6. Triple Glazing Roof Window
The Triple Glazing really makes a difference on cold winter days, with an ultra-low U-Value of 1.0w/m2k. Triple Glazed VELUX Windows will save you energy, keeping the heat in for longer, which also saves you money on energy bills.
7. Centre Pivot Roof Window
Centre pivot roof windows can dramatically change a room. They're the fastest way to add natural light, ventilation and the feeling of openness to your under-roof spaces. The impact in terms of daylight and fresh air, not to mention the view, is stunning.
Common Questions About Velux Windows
Let's address some frequently asked questions about Velux windows:
1. Do I need permission to fit a Velux window?
The need for permission to install a Velux window depends on local building regulations. It's essential to check with your local council or a building professional to understand the specific requirements in your area.
2. How much does a Velux window cost?
The cost of a Velux window can vary depending on the type, size, and features you choose. To get an accurate estimate, it's advisable to contact our Technical Solutions Team for a quote tailored to your project.
3. What is the life expectancy of a Velux window?
Velux windows are built to last, with a life expectancy of several decades. The longevity of your Velux window can be further extended with proper maintenance and care. Velux provides a warranty of 10 years.
4. Can you put a window in the ceiling?
Velux roof windows are designed to be installed in the ceiling or roof, allowing you to bring natural light and fresh air into your living spaces from above.
Exciting Opportunity: Velux Home Renovation Competition!
Velux is offering a unique opportunity to homeowners in the UK and Ireland. For the month of September, Velux is hosting a special competition that could transform your home renovation dreams into reality. One lucky winner will have the chance to receive €11,000 worth of Velux roof windows and accessories to enhance their home renovation project.
The best part? The winner can allocate up to €3,000 of the prize amount towards installing the Velux products, should they choose to do so. This competition is a fantastic opportunity to bring more natural light and fresh air into your living spaces while adding value to your home. You can enter the competition here.
In conclusion, Velux roof windows offer a versatile and aesthetically pleasing solution to enhance your home. Whether you're looking to brighten up your living spaces, conserve the heritage of a historic building, or maximise natural light in rooms with low pitches, Velux has a window to suit your needs. Always check local regulations and consult with SIG for the best results when installing Velux windows in your home.