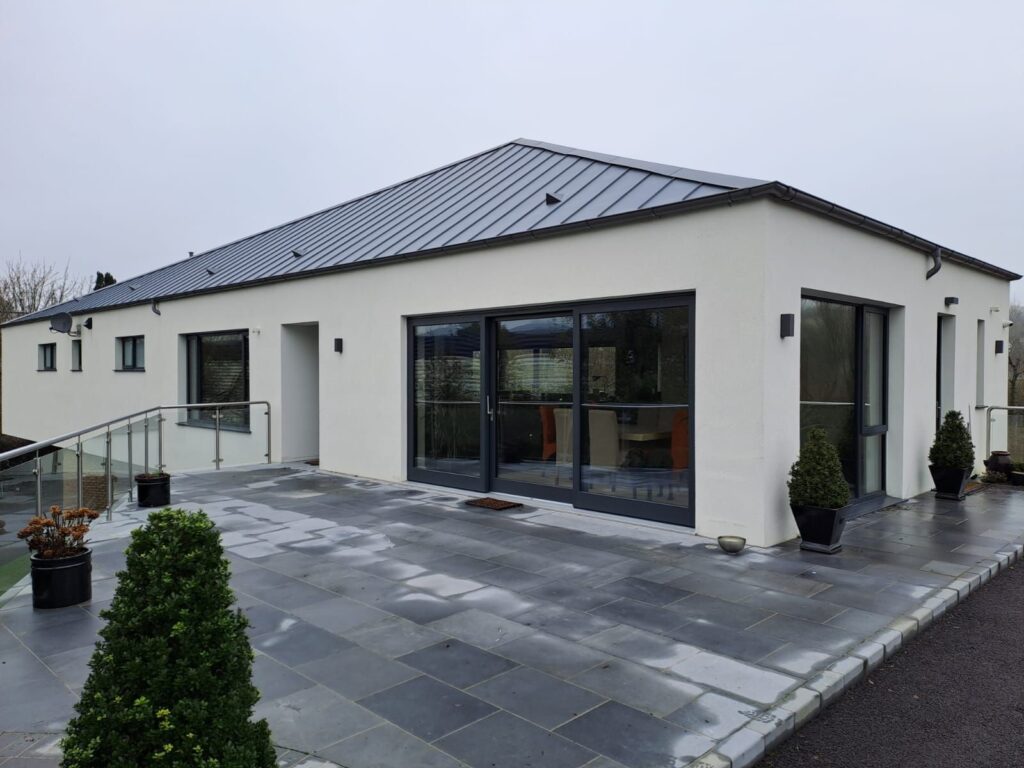 As the cold and rainy seasons sweep across Ireland, construction projects often find themselves at the mercy of unpredictable weather, leading to unforeseen challenges and hindered progress. The disruption caused by prolonged drying times escalates costs and impacts potential sales. Construction innovation shines through the storm clouds and cold days with the game-changing X-Press technology from Alsecco. In this article, we delve into this revolutionary render system, a shield against weather-related setbacks this winter, and explore how its accelerated processes are rewriting the rules of facade rendering for rainy seasons.
Innovative X-Press technology from Alsecco
Asecco's X-Press technology represents a seismic shift in the world of facade rendering. Its carefully curated components work harmoniously, boasting significantly faster drying times than other topcoat render products. In just one day, it achieves drying, a feat that would typically require four days when using standard EWI topcoats. This significant reduction in drying time is a game-changer, especially during the cold seasons that frequently challenge construction projects in Ireland.
Advantages of Alsecco X-Press
Streamlined Processing:
With an average drying time of just one day, your projects can move unprecedentedly. It thrives in high humidity and can be safely applied at temperatures as low as 1 degree Celsius for organic coatings.
Time and productivity:
Imagine gaining up to 60 additional productive working days each year. Alsecco X-Press technology paves the way for faster construction site processing and shorter scaffolding downtimes.
Cold and Wet Weather Ready:
Alsecco's system components are meticulously designed to perform optimally even in cold, wet weather conditions. It's the first ETIC system that has been rigorously tested and weathered under such challenging climates.
Become an Approved Alsecco Applicator with X-Press Technology!
Calling all EWI Contractors! Prepare for a winter marked by unparalleled efficiency and cost savings by joining Alsecco's Approved Applicator Network. Alsecco X-Press Technology is your key to success, and with the support of SIG and Alsecco, we'll guide you through the NSAI applicator application process. To apply contact our Facades team today.
Why Choose to Become Alsecco's Approved Applicator This Winter:
 Rapid Drying for Winter Construction: Alsecco's X-Press Technology outperforms traditional methods with lightning-fast drying times, even in cold conditions. Say goodbye to weather-related delays and hello to increased contract time and savings.
Your Partners in Success: SIG and Alsecco stand by your side, providing expert guidance as you navigate the NSAI applicator application process. We're here to ensure you meet the highest standards and gain access to exclusive benefits, including the revolutionary Alsecco Express.
NSAI Approval: Becoming an Approved Alsecco Applicator brings you the prestige of NSAI approval, a symbol of your commitment to quality and excellence, opening doors to exclusive advantages and opportunities.
SEAI Grants for Sustainable Excellence: By selecting the Alsecco EWI system, you'll enhance efficiency and make a smart financial move. You'll become eligible for SEAI (Sustainable Energy Authority of Ireland) grants, injecting more funds into your projects while rewarding your choice of sustainable, energy-efficient construction solutions.
Unlock Efficiency, Savings, and Success – Join Alsecco's Approved Applicator Network Today!
Don't let winter's challenges hold you back. Preparing for a high-efficiency EWI season is a breeze with Alsecco's X-Press. As an Approved Alsecco Applicator, you'll be well-equipped to deliver exceptional results while benefiting from NSAI approval, SEAI grants, and expert guidance from SIG and Alsecco. Contact us today to join!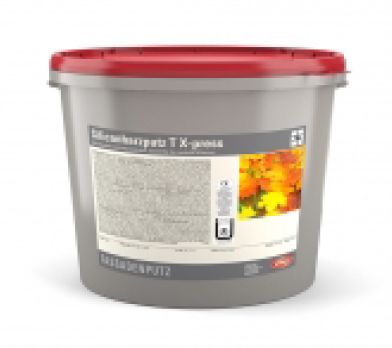 In Conclusion
In the world of facade rendering, where rain-soaked days can cripple progress, Alsecco's X-Press technology stands as a true champion. Its rapid setting and drying times transform the construction landscape, giving you the upper hand against the elements. As the first ETIC system rigorously tested and weathered under cold, wet climatic conditions, Alsecco's innovation is a testament to human ingenuity prevailing over nature's challenges.
Embrace the Future of Facade Rendering, Empower Your Projects, and Step Confidently Through Rainy Seasons with Alsecco's X-Press Technology.
Also, remember that Alsecco offers a comprehensive range of EWI systems suitable for all seasons, building types, and project scopes, from retrofit grants to renovations of historic structures and large-scale commercial projects.
Why not consider combining various facade materials, like fibre cement cladding, with an EWI system to achieve different surface finishes? SIG facades are here to assist you every step of the way throughout your project.
Contact SIG Facades to join the Alsecco revolution today, transform how you approach EWI, and make it easy to work through the winter with the Alsseco X-press and keep your building projects going, so get in touch with SIG Facade to find out more about our full range of EWI and Facade products.