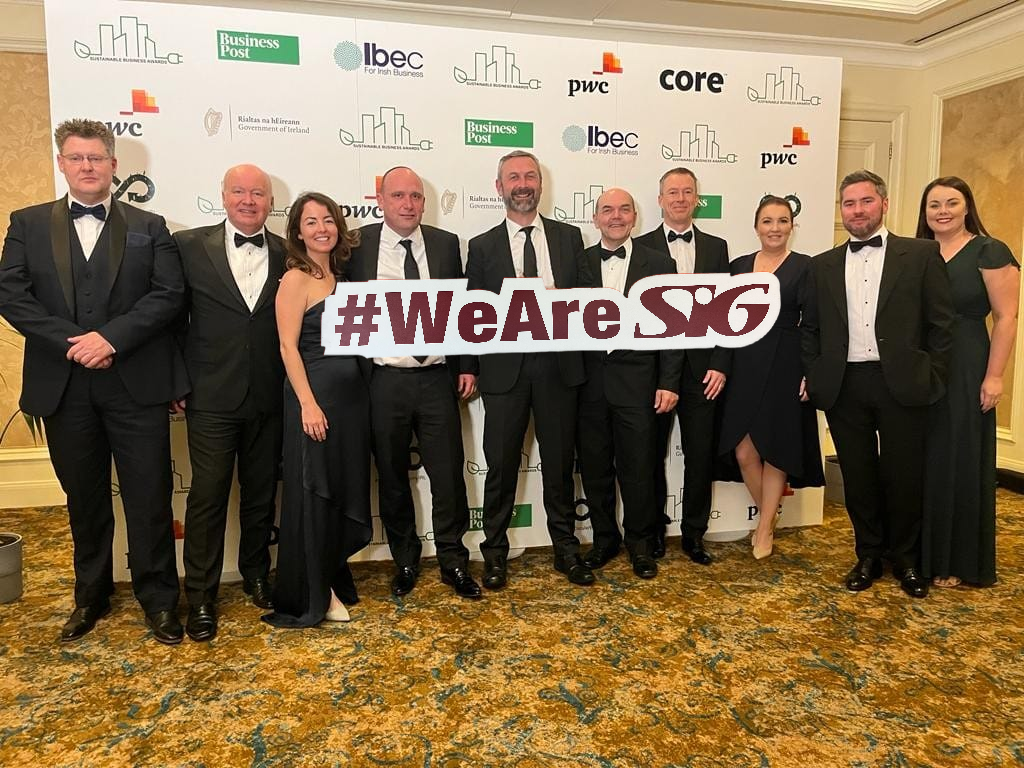 SIG was delighted to attend the Sustainable Business Awards last night and to be shortlisted for Sustainable Large Business of the year! Although we didn't win we were proud to be the only company from the construction industry represented in any of the categories throughout the evening. Well done to everyone at SIG who contributed to us getting this far. We look forward to progressing through our sustainable initiatives and future opportunities.
Thanks Business Post and PwC for hosting such a special night. It was truly inspiring to witness the multitude of sustainable initiatives Irish businesses are taking and seeing all sectors come together to take action.
Well done An Post on your well-deserved award.
#sustainablebusinessawards2023 #wearesig #constructingthefuture #future #business #opportunities #constructionindustry #sustainable #pwc